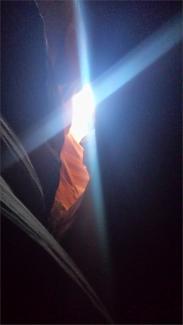 Another Day Another Dollar
This morning as I was getting ready for work the old saying, another day another dollar popped into my head.  I have earned another day another dollar for 24 years by spending my days helping people with their dollars.  I think I'm darn good at it too and I get a lot of enjoyment from this endeavor. I'm grateful to everyone that has trusted me with their finances over these many years allowing me to provide for my family while working for yours. I have to say though what gets me out of bed and to the office for another day another dollar, what I am truly passionate about, what I find deep satisfaction in, what I am sincerely thankful for is the fact so many wonderful people have seen fit to share their life with me and have allowed me to share mine right back. We've celebrated births, weddings, graduations, promotions, retirements and many other amazing times together. We've been together to support each other when we have lost a loved one, when a marriage ends, when a pet dies.  This is worth far and away more to me than another day another dollar.
I appreciate your business, but I cherish you!
Happy Thanksgiving.  Thank you for sharing you!
Peace,
Chad